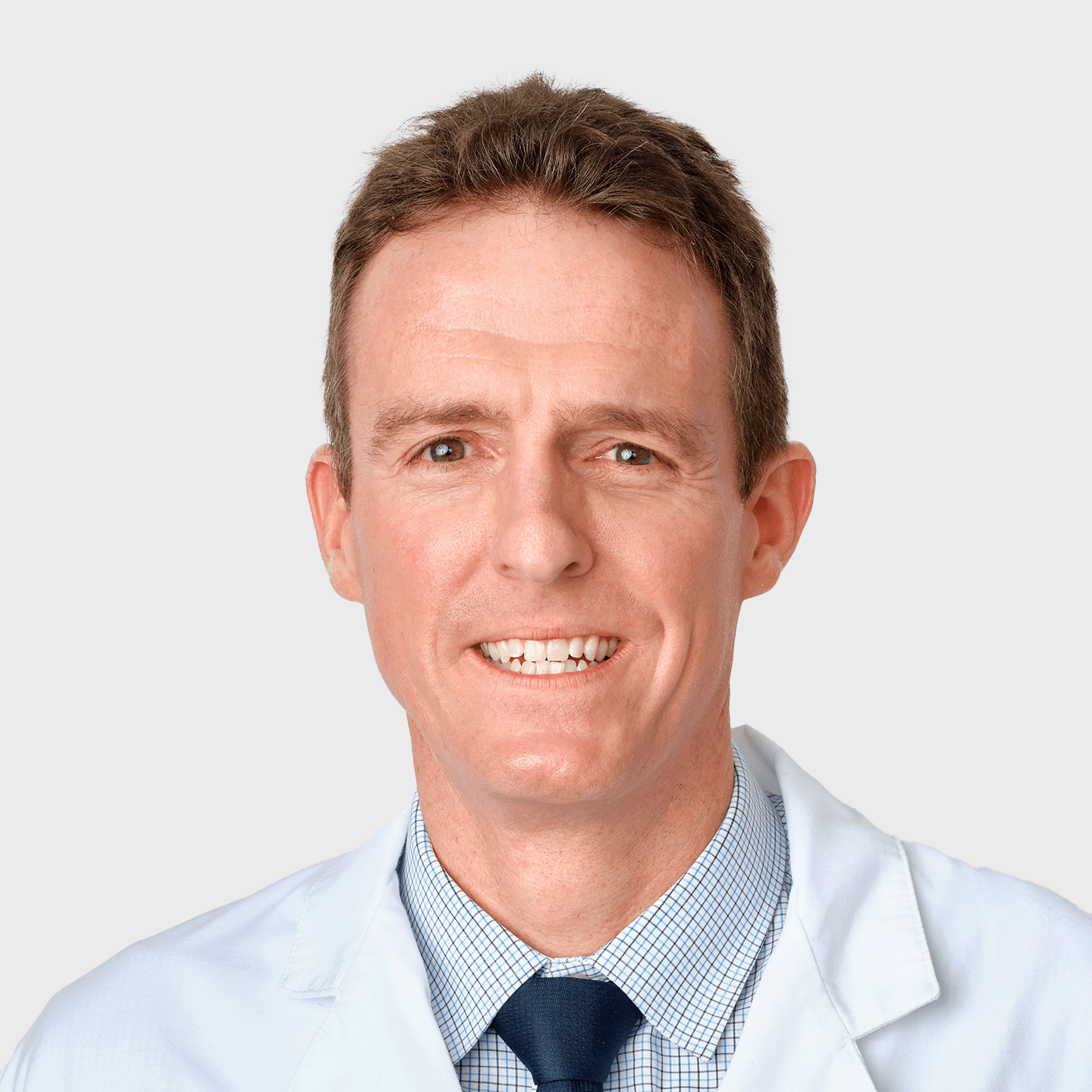 Kyle Lacy, MD, MS
Located In
Peabody, Beverly
ql-locations, ql-background, ql-reviews
About
Kyle Lacy, M.D., M.S., is a board-certified orthopedic surgeon specializing in treating arthritis of the hip and knee. Dr. Lacy earned his Bachelor of Science degree in engineering from the University of California, Berkeley, and his Master of Science degree in biochemistry from the University of California, San Diego. He went on to earn his Doctor of Medicine degree from the University of Kentucky College of Medicine.
Following his medical school training, Dr. Lacy continued with his orthopedic surgery residency training at the Detroit Medical Center, Wayne State University. After completing his residency, Dr. Lacy then underwent fellowship training in adult hip and knee reconstruction at Massachusetts General Hospital, Harvard Medical School. During his fellowship year at Massachusetts General Hospital, he focused on performing primary and revision hip and knee replacement surgeries. There, he trained under Andrew Freiberg, M.D., a world leader in the innovation and design of hip and knee replacement implants, known for his contributions to implant design and the development of highly-crosslinked polyethylene, a wear-resistant plastic used in hip and knee replacements that has become the gold standard world-wide.
Dr. Lacy has conducted research on cartilage biomechanics of the knee at the Detroit Medical Center Orthopaedic Laboratory. He has also led clinical studies related to hip replacement as a fellow at Massachusetts General Hospital. He has authored and co-authored numerous orthopedic publications and book chapters, focusing on surgery of the hip and knee.
Dr. Lacy is a member of the American Academy of Orthopaedic Surgeons (AAOS) and the American Association of Hip and Knee Surgeons (AAHKS). He also serves as the quality director for the Orthopaedic Joint Replacement Service Line at Beverly Hospital. He works closely with the Preoperative Optimization Clinic at Beverly Hospital to identify patient risk factors prior to surgery, to modify those risk factors, and thereby decrease the risk associated with surgery for his patients. Dr. Lacy also implements multimodal pain management protocols to decrease post-operative pain and reduce the need for narcotic pain medications for his patients following hip or knee replacement surgery. This approach allows for rapid recovery following surgery. For select patients who are properly optimized, Dr. Lacy performs outpatient total joint replacement surgery, whereby patients are able to be safely discharged to home the same day of surgery.
Dr. Lacy specializes in the diagnosis and treatment of hip and knee arthritis and avascular necrosis, as well as infections and fractures of the hip and knee. He performs total hip and total knee replacement (arthroplasty) surgeries, as well as partial knee replacement surgeries. His fellowship training at Massachusetts General Hospital has given him the experience necessary to tackle complex revision hip and knee replacement surgeries as well. He also performs arthroscopic knee joint preservation procedures. He provides nonoperative treatments, such as hip and knee injections, and reserves surgery as an option only after nonoperative treatments have been attempted.
Quote from Dr. Lacy –
"My objective is to partner with patients to help them achieve an improved quality of life, a return to an active lifestyle, and an optimal functional outcome for their hip or knee. This is accomplished by optimizing patient-doctor communication, by minimizing perioperative risk factors, by keeping strict indications for surgical procedures, by a well-thought-out surgical plan, and by performing optimal surgical techniques in an efficient and effective manner."
Aetna
AllWays Health Partners (formerly Neighborhood Health Plan / NHP)
Blue Cross Blue Shield Massachusetts
Cigna
HPHC
Medicaid
Medicare
Tufts Health Plan
Unicare
UnitedHealthcare
WellSense Health Plan (formerly BMC healthnet)
Sports Medicine North accepts most major insurance carriers and plans. Please see the list of accepted insurance carriers below. To confirm if we accept your specific plan, please contact our billing department at (978) 818-6407 and have your insurance card available. Our team will be happy to provide additional information.
With multiple locations across the region, find the one that is most convenient for you.
Fellowship
Massachusetts General Hospital, Harvard Medical School
Graduate School
University of California, San Diego
Residency
Detroit Medical Center, Wayne State University
College
University of California, Berkeley
Medical School
University of Kentucky College of Medicine
American Board of Orthopaedic Surgery: Orthopaedic Surgery Board Certification
American Academy of Orthopaedic Surgeons (AAOS)
American Association of Hip and Knee Surgeons (AAHKS)
Castle Connolly Top Doctor 2022-2023
What Our Patients Say About Us